MCA Case Study – August 2019
August 19th, 2019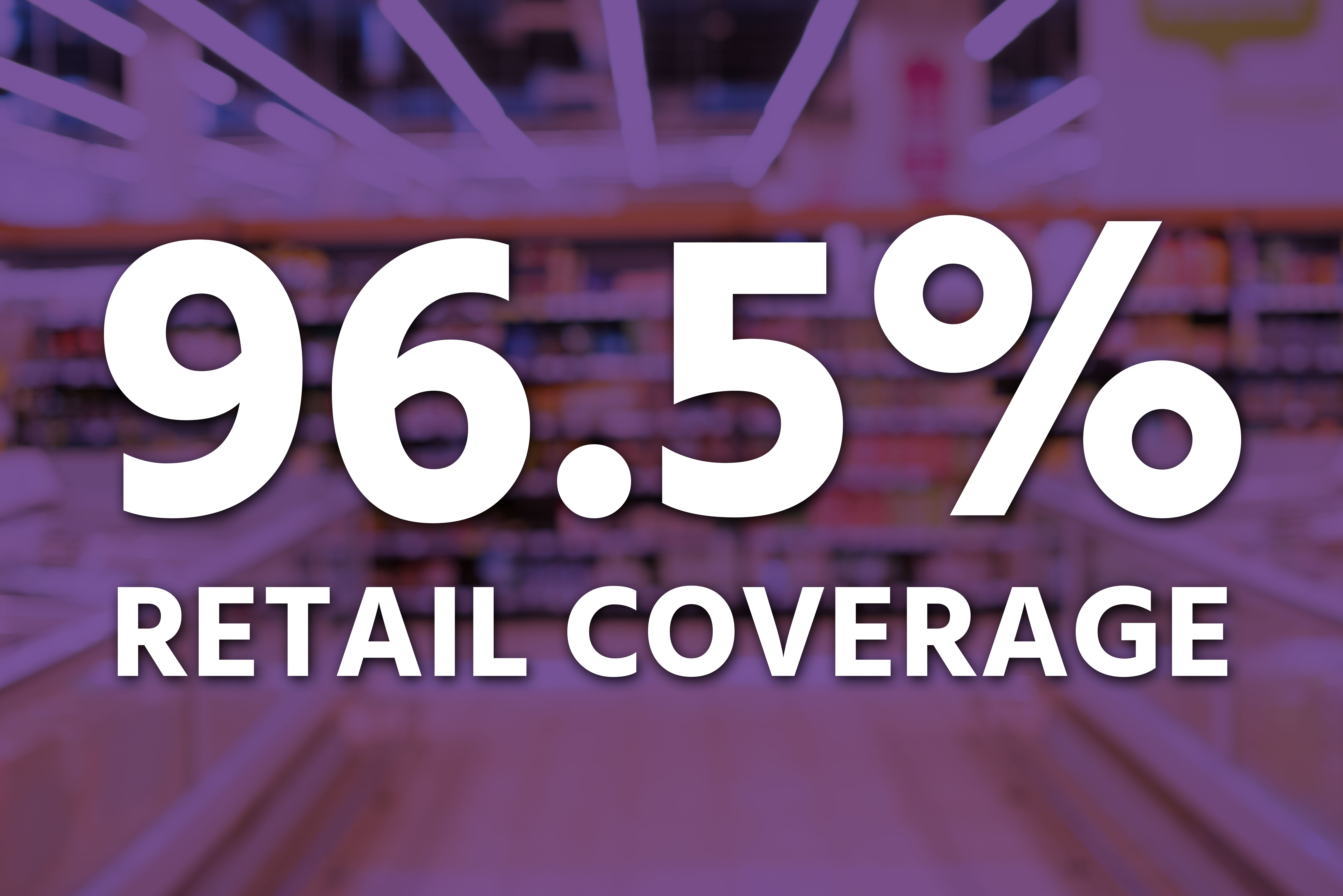 Most Sales and Merchandising Companies experience high turnover, produce less than stellar results and achieve a less than acceptable level of retail coverage. Consumer Packaged Goods Companies are very often seeing a low, inconsistent or even an inexistent return on investment (ROI).
MCA's employee turnover, at 12.9%, is much lower than the industry average, which is above 65%. MCA's desire to have the best of the best retail experts is evident with the fact that 4.2% of our 12.9% turnover is actually controlled.
One of MCA's newest and largest clients was experiencing a 44% national retail coverage rate with its former vendor, which means that out of 100 stores needing service only 44 were actually being attended to.

This was a challenge for several reasons; the client wasn't getting the exposure and the presence in the market that they were paying for; retailers were complaining that their damaged/expired merchandise was piling up and promotions were not getting sold in.
The ROI decreased dramatically, to the point of an actual negative impact on their business. If this had continued, the client's competitors would have completely taken over share of shelf and pushed them out of the marketplace.
MCA took over this client and within weeks, servicing 1,419 cities and continuously visiting 7,582 individual retail stores, MCA achieved 96.5% retail coverage and is now also achieving a 4:1 ROI ratio.
By anticipating potential issues, system reconfiguration, effective communication, and creating and employing resources efficiently and effectively, MCA was able to turn things around quickly.
Quite possibly the biggest asset of MCA is our strategic partnership philosophy on account management. Through strategy planning, solution & opportunity-based thinking and business innovation, MCA creates a top of the line partnership with its clients.
The results show: Retail coverage and sales continues to increase, meanwhile behind the scenes, a close eye is kept on coverage trends, areas of opportunity, and solutions to potential concerns. At any given time, MCA's clients know exactly where they are in the marketplace, and the dangers and opportunities that lie ahead.
In today's competitive age, many sales and merchandising service providers hide their errors, their mistakes, leaving companies to wonder what happened and become curious about their gaps. MCA understands that the key to partnership is transparency and the path to improvement is owning mistakes and learning from them.
MCA's incredible level of accountability is immediately followed by solutions and action plans.
MCA is truly a valuable partner for any CPG's retail performance.
MCA – SIMPLY THE BEST!