MCA and Pinpoint Software Inc. announced a strategic North American Partnership
November 19th, 2020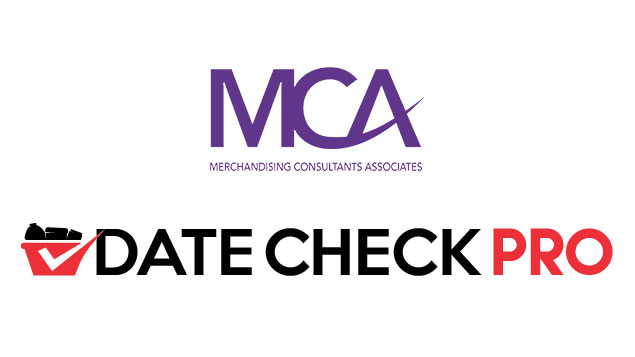 MCA (Merchandising Consultants Associates) and Pinpoint Software Inc. announced a strategic North American Partnership to help grocery retailers and manufacturers better manage product expiry dates in-stores.
Woodbridge Ontario Canada – November 18th, 2020
MCA (Merchandising Consultants Associates), a leading sales, merchandising, audit and data collection company headquartered in Woodbridge, Ontario, Canada and Pinpoint Software, Inc., provider of the leading expiration date management solution for grocery stores, Date Check Pro today announced their partnership to better assist the thousands of retail grocery stores MCA services across Canada and the United States.
With a combined 40+ years of grocery retail experience, the partnership brings a unique turn key solution for expiration date management to North American grocery retailers and manufacturers. For Date Check Pro, MCA provides a trusted name to help expand into the North American markets following their strong growth in the U.S.
The partnership also provides Date Check Pro with an opportunity to leverage MCA's existing North American retail coverage to offer this unique solution to grocery retailers and consumer packaged goods companies as a turn-key, low-cost means to better manage product expiration dates.
"Empowering our people and our customers with best in class technology has always been top of mind for MCA. With Date Check Pro in the hands of thousands of people covering thousands of grocery stores, locally, MCA delivers innovative and value added services, implementing a comprehensive program to better manage expiry dates while helping our clients minimize waste"
Jean Daniel Bouchard, President and COO – MCA
"MCA meshes perfectly with our values of maintaining an outstanding reputation for quality and producing client results, while bringing in best in class retail coverage. This partnership enables retailers to ensure product quality and freshness to their customers – managed entirely by a trusted vendor already working in their stores."
Andrew Hoeft – CEO Pinpoint Software Inc.
About MCA (Merchandising Consultants Associates)
Established in 1989, MCA is Canada's leading 3rd party retail services provider. MCA delivers innovative, high-quality sales, merchandising, data collection and auditing services to retailers, Consumer Packaged Goods (CPG) companies and manufacturers. MCA provides unparalleled coverage in the US and Canada by combining well-trained employees and best-in-class technology.
About Pinpoint Software Inc.
Pinpoint Software, the organization behind Date Check Pro, located in Madison, WI, is dedicated to improving operational efficiencies through software. Their products also include Taskle and Stop Waste Together, a non-profit initiative aimed at reducing food waste.
For more information on Date Check Pro, visit: datecheckpro.com
For more information on MCA, visit: mcamerchandising.com